Oktoberfest at The Counter
Celebrate Oktoberfest at The Counter from Tuesday 20th September until Monday 3rd October
For the first time, we'll be celebrating Oktoberfest at The Delaunay Counter, with a special menu of Austrian beers and traditional dishes. Read on to find out a little more…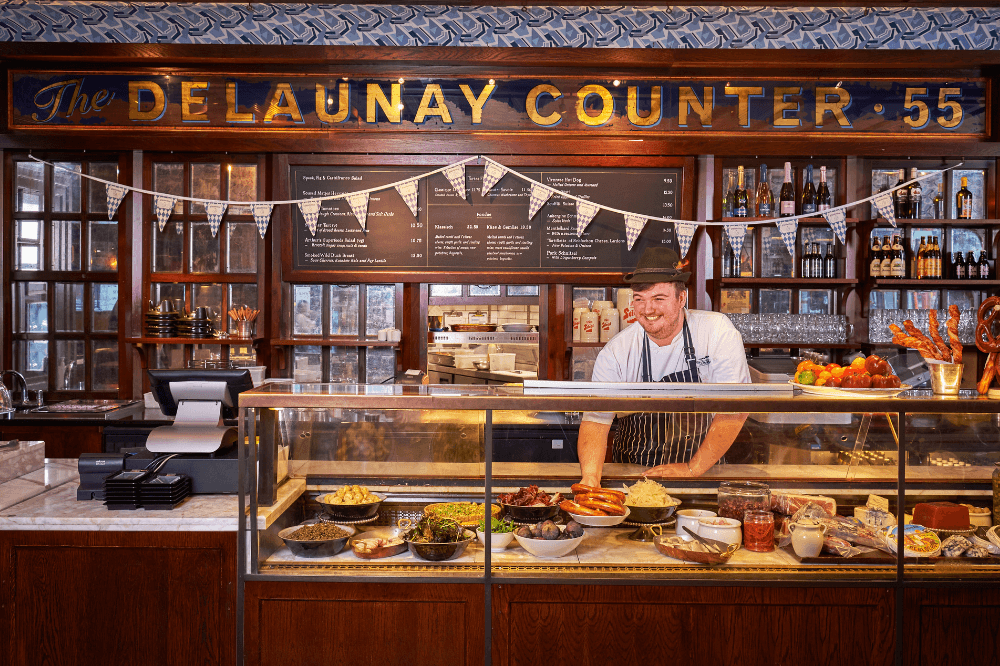 Dating back to 1810, Oktoberfest is more than just an occasion to drink beer; it is a celebration of beer in every sense, and an expression of the Bavarian concept of gemütlichkeit (which translates as cordiality).
Celebrated and adopted more widely, including at the Wiener Wiesn in Vienna, we're bringing the festivities to The Counter for the very first time.
On the menu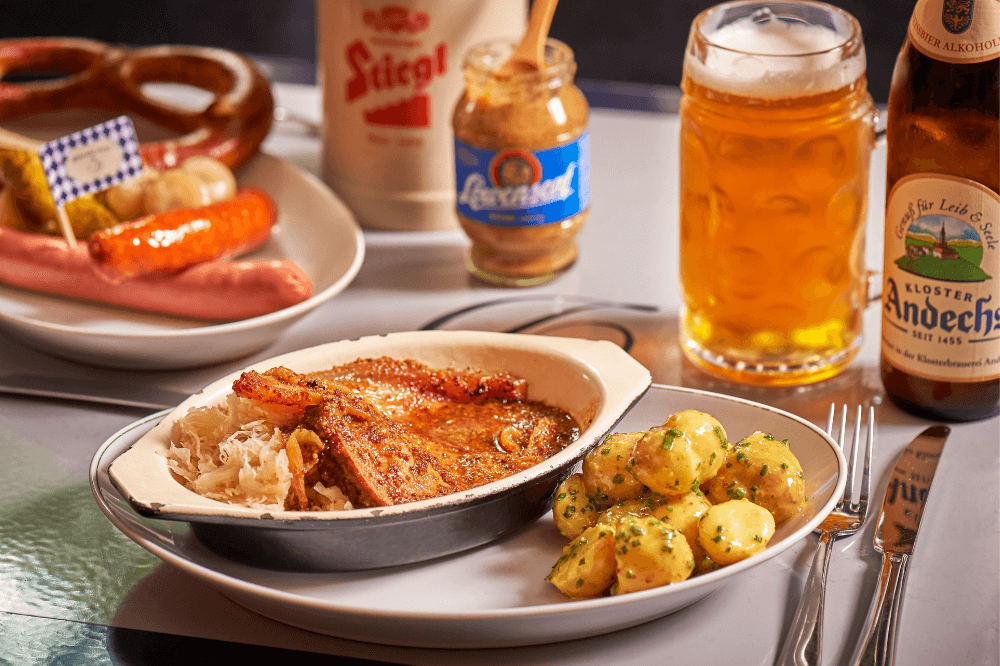 Throughout Oktoberfest, you can enjoy our team's special menu of Austrian beers and traditional dishes – from Stiegl's on tap, to a selection of wursts.
Whether you're a fan of a traditional Frankfurter or a cheese-stuffed Käsekrainer, all our wursts come served with pickles and a pretzel – and are priced at £6 per dish. Also on offer is a traditional Roast loin of pork, served with potato salad and sauerkraut, Emmental Cheese Straws, Pretzels and sweet Angel Wing pastries.
While our selection of beers features some of Austria's finest breweries, either on draught or bottled, including Stiegl Goldbräu, Hirter Privat Pils and Schremser Doppelmalz. And to truly get into the spirit of things, all draught Stiegls are available to order in 2 pint steins!
The Delaunay Counter is open from Monday to Saturday each week, and operates on a walk-in basis only. The Oktoberfest menu will be available from 20th September until 3rd October.