Behind the scenes with our Bar Manager, Christopher Bevitt
Chris joined The Delaunay in 2023, bringing over twenty years' bar experience with him. He started his hospitality journey in bars in Cornwall, progressing to Bar Openings Manager and on to managing the bar operation at Fitzrovia's The Arber Garden. He shares his career – and cocktail – highlights here…
Tell us about yourself
I'm London born-and-bred and I began my love affair with the world of hospitality while I was doing a degree in Cultural and Media Studies at Staffordshire University. At that time, I worked in bars and restaurants as a way of supporting myself, but before long I was drawn to the dynamic nature of the industry. I have spent many a winter season working in Val-d'Isère and Méribel, or summers working and surfing in Cornwall, before turning those formative experiences into a full-time career.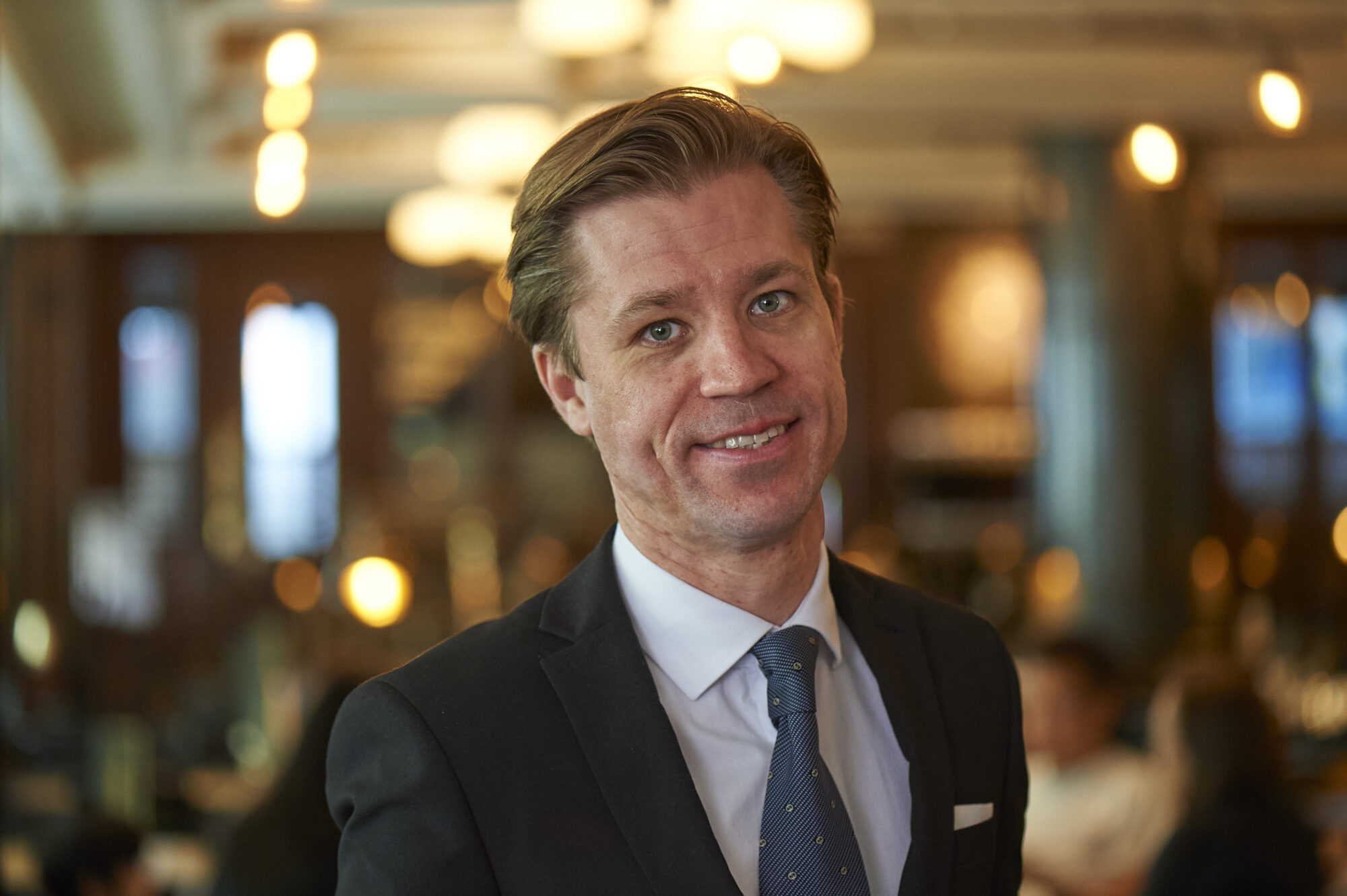 What drew you to hospitality?
It's the most fun and exciting industry to be part of. You see new people walk through the door every day, plus it's a highly portable career. I am fortunate in that both my parents introduced me to dining out at a young age. In fact, my first visit to The Delaunay was with them, some years ago. I loved that every diner was made to feel special and I enjoyed the effortlessness and grace of it all.
What has been your career highlight to date?
There have been a few. I have managed several bar openings, including a Dublin site for The Ivy Collection, which was an insightful experience, as I was dealing with new suppliers and licences, plus a different currency. And now a career highlight is that I am here at The Delaunay. Here I am able to hone my skills, contributing creatively when it comes to refining our menu, and of course, practically, overseeing the bar operation.
What did you not know about The Delaunay before starting?
Having dined at The Delaunay and other restaurants within The Wolseley Hospitality Group many times, I felt I understood the guest journey first-hand. I enjoy the restaurant's delicate balance of tradition and newness. It perfectly evokes the feel of a grand European café. Our guests are welcomed and can be transported through Mittel Europe without even leaving the country.
When you're not at The Delaunay, where can we find you?
In New York. I've been visiting New York every year without fail for nearly a decade. It holds a special place in my heart; that's why my wife Sarah and I got married there in December 2022. We enjoy the city's energy, dynamism and of course it's incredible bar and restaurant scene. We always find a new cocktail spot to try. A lot of inspiration for my menus and drinks development comes from my travels to New York.
What is your own tipple of choice?
A well-made Margarita works in any kind of bar, from a no-frills venue, all the way to the American Bar at The Savoy. It's a simple drink but it can be deceptively difficult to make. So, I always order it – if it's good, I know that everything else on the menu will be too.
---
Situated in the heart of theatreland, The Delaunay Bar is open seven days a week. Serving classic cocktails to bespoke creations (as well as a carefully curated selection of wines and draught beers), Christopher and his team will be happy to cater to any occasion.
You can just walk in, or to book for up to 6 people – you can book by calling or emailing our reservations team. Please note, we are unable to take bookings in November and December and will operate on a walk-in basis only.